Talent Lifecycle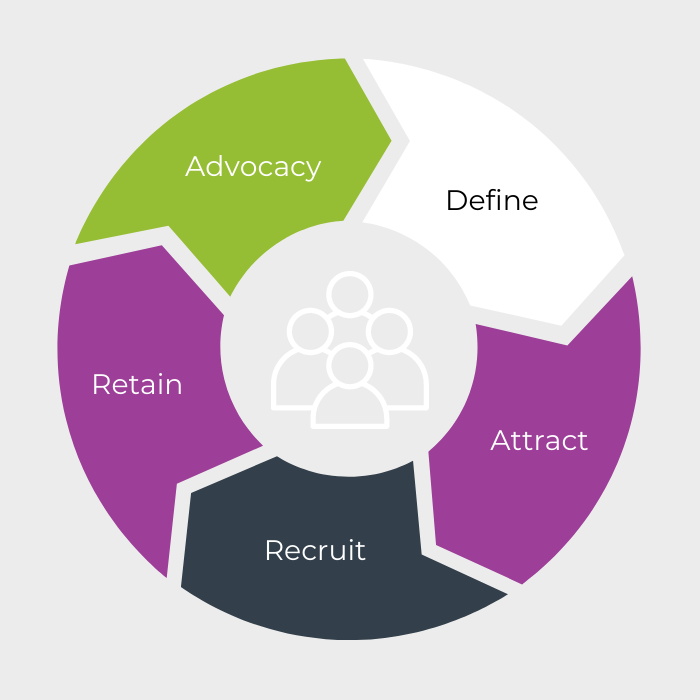 Evolve has developed a system of talent acquisition and recruitment management that helps employers visualise and realise their hiring goals - our Talent Lifecycle.
Define - together with our clients, we define the specific talent requirements of the role or roles in question, to create clear skills base requirements.
Attract - we delve into our talent network and wider job seeker market to attract the right talent with targeted adverts, direct employer brand marketing and headhunter outreach.
Recruit - through our unrivalled expertise, and our capability in developing Employer Value Propositions, we source and engage the right people.
Retain - through curated employer brand roll-out and support, we make sure all new hires stay, and love, their new job.
Advocacy - when all the other lifecycle targets are hit, advocacy comes naturally and your new hire becomes more than a skilled addition to the team; they become brand ambassadors.